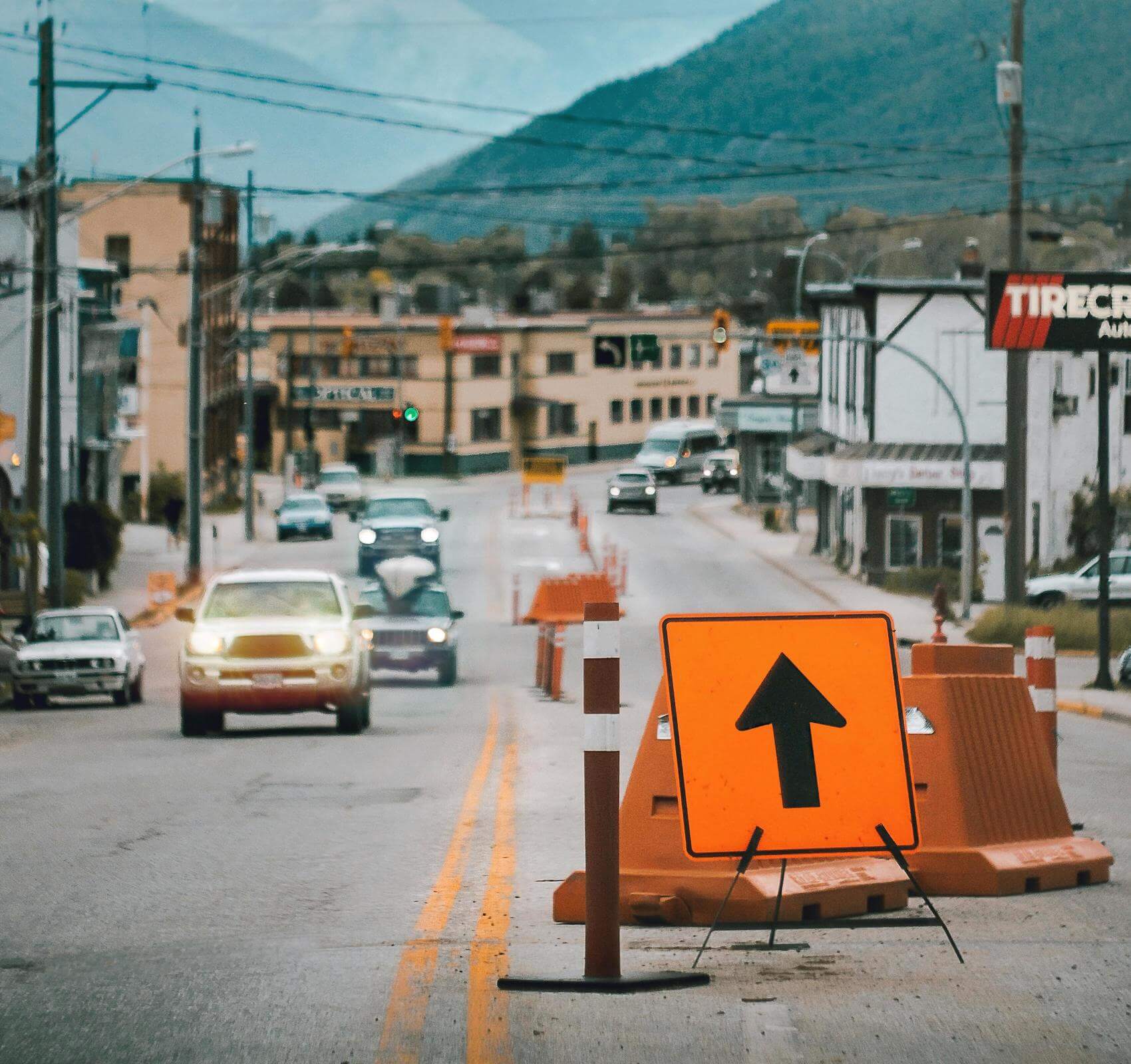 Fight Your Traffic Ticket
If you are caught speeding in Washington State, you may pay a hefty fine. The fines associated with speeding, when the posted speed limit is 40 mph or lower are:
1-5 mph over–$125
6-10 mph over–$136
11-15 mph over–$166
16-20 mph over–$207
21-25 mph over–$259
26-30 mph over–$310
31-35 mph over–$361
35 mph or more over–$423
If the posted speed limit is higher than 40 mph, the fines associated with speeding include:
1-5 mph over–$105
6-10 mph over-$125
11-15 mph over–$156
16-20 mph over–$187
21-25 mph over–$218
26-30 mph over–$259
31-35 mph over–$310
36-40 mph over–$361
40 mph or more over–$423
Keep in mind that the fines you see above are solely for the ticket. This is barely the base amount if you choose to pay the tickets (which is rarely ever a good idea, by the way.) If you speed in a school zone or a construction zone, you will accumulate additional fines as well. Moreover, when you choose to pay the ticket, you basically admitted that you committed the violation. Therefore, the Department of Licensing will learn about your transgression and put the ticket into your driving record, which will show up on a lookup by your insurance company. In short, if you choose to flat-out pay the ticket, you will have to pay even more insurance in the future, and the additional amount can be quite dramatic.
Speeding in a School Zone
If you get a ticket for speeding in a school zone, it can be particularly serious. If you live anywhere in Western Washington, you will need very experienced traffic lawyers. It is unlikely that you can find success in defending a school-zone speeding ticket by yourself anyway. Accidentally speeding in a school zone is not a defense, as there is no intent requirement under the law. On the other hand, a judge can't reduce the penalties for speeding in a school zone, therefore you need a solid understanding of the law to make a good case in court. At MyTicketDismissed, our lawyer team deeply understands the technicalities involved in each and every traffic stop.
Why You Should Not Simply Pay a Washington Speeding Ticket
Most drivers look at traffic tickets and see "annoyance". That's why not many people think about challenging a traffic ticket in court. They would rather pay the ticket through mail, out of sight, out of mind. In reality, the moment you drop that check in the mailbox, you may have just set yourself up for a host of additional problems. While the state of Washington does not have a point system like some states, it does keep track of all moving violations, including speeding.
If you receive tickets for multiple moving violations within 12 months, the Washington Department of Licensing will suspend your driver's license. Each violation after that will carry harsher penalties towards you, such as license suspension or revocation. If your license is suspended or revoked, you won't be allowed to drive until you have satisfied all the requirements. If you hold a CDL (commercial driver's license), you are legally required to tell your employer about the violation 30 days after the fact (or sooner, depending on your contract).
Habitual Traffic Offender Status
If you keep violating frequently, you will likely be labeled a habitual traffic offender (which can have a major impact on your life, your driving privileges can even be revoked for 7 years). If you accumulate three major moving offenses within the span of five years, or twenty moving infractions within the same amount of time, the State of Washington will suspend your driving privileges for seven years. Major traffic offenses include:
Reckless driving
DUI
Driving with a suspended license
Vehicular homicide
Vehicular assault
Hit and run
Eluding a police officer
Moving infractions include:
Speeding
Running a stop light or stop sign
Failure to yield
Seat belt violations
And many more
The five-year period is calculated on the violation date rather than the conviction date. If you are looking at a criminal offense, a court resolution can take years to reach. Once you have been labeled as a habitual traffic offender, only our good lawyers at MyTicketDismissed can get you back to the road again. Because of this, it is extremely important that you contact our team of experienced Washington traffic ticket attorneys at MyTicketDismissed right away after you receive a ticket anywhere in Western Washington.
Depending on your driving history and the circumstances surrounding your ticket, the court may allow you to complete traffic school or take a defensive driving course. Your ticket won't be dismissed this way, but it can still be deferred, and that's better than nothing because it won't go on your driving record. In other words, the court will avoid reporting the ticket to the DOL and your driving record, as well as your insurance premium, will be safe. The court will demand you to not to receive additional tickets during your deferral period though. If you violate again, the ticket will go on your record (and you are only allowed 1 deferral every 7 years). Some insurance companies also offer a safe driver discount for those completing traffic school.
In the end, even though paying the ticket sounds like a simpler solution, fighting the ticket will benefit you more in the long run. There are so many unintended consequences of simply paying a speeding ticket, and you won't feel their effects months, or even years, down the line. A much better choice is to speak to a traffic ticket lawyer at MyTicketDismissed to talk about how to deal with your ticket. We are determined to find the best possible options for your case.
Fight Your Traffic Ticket
We are here to provide legal aid to any traffic tickets you have unfortunately received. All members of our team of attorneys are highly-trained in courtroom politics to help you present a strong defense. With a 99% win-rate, we work in the following cities in Western Washington to ensure a positive outcome for you:
Fighting the ticket is better than paying for it, because you may not be able to afford the increased insurance premium rates from your provider. Your license can even be revoked after frequent traffic tickets. That's why it's important that you fight your allegation to keep your record clean.
Our policy is all about trustworthiness and goodwill. Our proven track record and our affordable flat rate of $200 are no-brainer, considering that we can help you lift so many burdens for your future self. We have incredible confidence in our team of attorneys, especially our main lawyer, Ken Tsiprin, who has gained great reputation among his peers when it comes to defending individuals against traffic violation charges in court.
Why Should I Hire an Attorney?
The standard of proof for civil traffic infractions is lower than it is for criminal law violations. For civil traffic infractions, the standard of proof is "preponderance of the evidence." This is much lower than the "beyond reasonable doubt" standard required in criminal cases.
So, to find a driver committed a traffic violation, the court would have to find that it is "more probable than not" that the driver did. Drivers who attempt to handle their traffic tickets without an attorney quickly learn that it does not take much for the prosecution to meet its burden.
Most drivers believe that their story will always overpower the officers; however, that is never the case. The court will take the officer's word over yours every single time.
You might be wondering… Why should I hire an attorney for $200 to handle a $135 speeding ticket?
The actual cost of the ticket is much greater. 3 major costs ultimately surpass the cost of simply hiring an attorney.
First, the most obvious: the price of the ticket. This is the $135 "cost" of the ticket.
Second, the increase in insurance rates. Once you pay for your ticket, you admit to committing the infraction and the ticket is put on your driving record for 3 years. Your insurance company determines the cost of your insurance premiums based on your driving record. A single ticket can increase your insurance premiums by up to 22%. Over 3 years, this extra insurance expense can add up to over $700!
As you can see, a traffic ticket costs a lot more than the value on the face of the ticket. If you ask any traffic/speeding attorney, the advice is the same: always fight your ticket.
MyTicketDismissed at your service
Traffic charges may change the course of your entire life completely if you're not careful. Your family, your finances, and your job are all facing a crisis. Being involved in an auto accident, being arrested for DUI, or receiving a traffic ticket, all can threaten your driving privileges and put you under extreme stress.
But when the going gets tough, the tough get going, and the first line of defense you should call to defend you or your family member is us at MyTicketDismissed. We are a team of attorneys experienced in dealing with traffic and speeding tickets issued in cities around the Western Washington area. We focus on representing individuals charged with a traffic or speeding ticket.
MyTicketDismissed is currently charging a flat fee of ONLY $200.00. Traffic and speeding tickets in Western Washington can cost you more than you think, and can carry the possibility of increasing your insurance premium costs. Additionally, your license could be suspended for frequent traffic tickets. Some insurance companies even refuse to insure those individuals who have received a certain number of tickets. Therefore, it is extremely important to contest each alleged violation in order to prevent your insurance premiums from going up, your driving record from being adversely affected, and to simply prevent the paying of large infraction fines.
If you have received a traffic or speeding ticket in Seattle, Tacoma, Bellevue, Bellingham, Kirkland, Federal Way, Renton, Lakewood, Redmond, and Everett, pick up the phone and call MyTicketDismissed right away at 425-278-9922! We work hard to get each ticket dismissed or at least reduced so as to not affect your auto insurance. For these types of tickets, MyTicketDismissed is now charging a flat fee of ONLY $200.00. We are able to charge this low price for our services because we are confident that we can help you!
Top Reasons to Call MyTicketDismissed when You're in Trouble
Less than 1% of our client's violations are found committed. This means that when you hire our attorneys, there is around a 99% chance that your speeding ticket will be dismissed and/or will not affect your insurance.
MyTicketDimissed has been defending clients every day and for years. We know every violation inside and out, and are incredibly knowledgeable about the possible technicalities and defenses that are available. We have seen it all! If your ticket is found committed (a majority of infractions that are not defended by attorneys are) it could cost you hundreds, if not thousands, of dollars over the increased period of your insurance rate (typically three years).
You can SAVE MONEY! When you add the full cost of the infraction (including court fines, gas, time, and increases in insurance premiums), hiring MyTicketDismissed is the cheaper and sensible option.
You can also save time. By dropping MyTicketDismissed a line, you do not have to take time out of your schedule to appear in court. Some court appearances last over 2 hours, and that doesn't even include driving time!
Our main lawyer is Ken Tsiprin, a widely respected attorney in his field. He has 12 years of experience. He has successfully defended thousands of different legal accusations and continues to seek new challenges and experience. Prior to founding his law firm, he took part in representing Microsoft, Delta Airlines, and T-Mobile and working as an experienced attorney at K&L Gates LLP. Ken believes that a contributing factor to his success as a traffic and criminal defense lawyer comes from creating a connection with his clients and constructing a complete understanding of every case.
MyTicketDismissed will protect your driving record. Some employers require you to have a clean driving record, so any driving violations can be incredibly detrimental to your career. Contact us if you believe you didn't commit the violation and you want an aggressive, knowledgeable and experienced attorney to represent your side.
If you have any questions or need help with your Traffic Ticket, DUI, DWI, Criminal Case, Auto Accident or any other related questions, just give us a call at 425-278-9922 or email us at ken@myticketdismissed.com.
Share with Friends