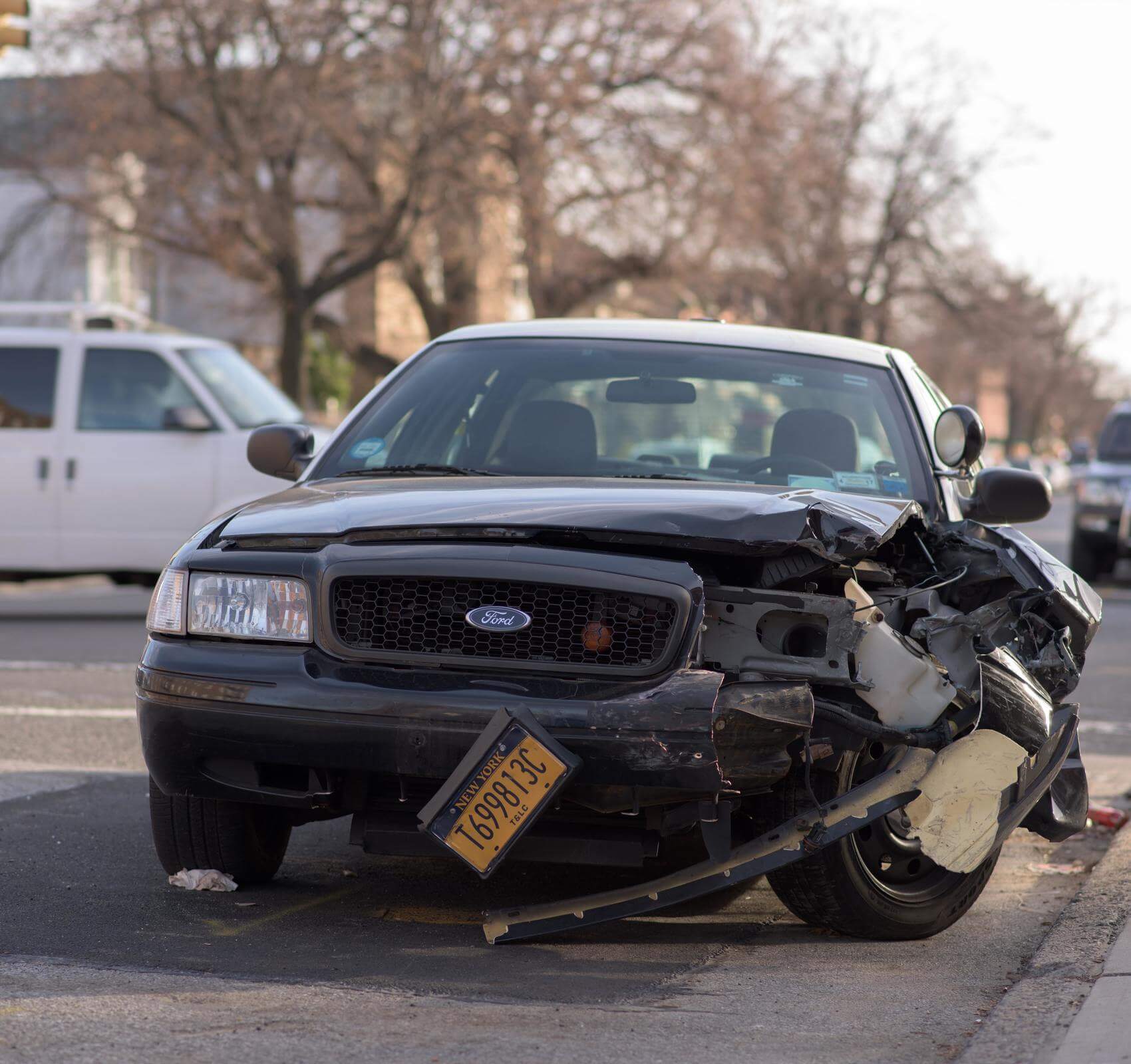 Fight Your Auto Accident Case
We all need to drive every day to make our daily commutes, run our errands and pull into our driveways without worry. Unfortunately, sometimes fate doesn't smile upon us and we get into a traffic collision. The effects of this incident can be traumatic immediately, and life-changing in the long run. There is no one-size-fits-all way to handle aftermath of a car accident. If you are the victim, you will want compensation for your suffering. That's our job at MyTicketDismissed.
Washington is not a State you want to have a car accident in
Under the rules in the State of Washington, any injured party can recover damages. Each party involved in an accident is assigned a portion of responsibility and the amount of the settlement you receive is based on your percentage of shared fault. For example, if you were found to be 10% at fault for an accident, the settlement you receive will be 10% less than the total amount. Your $10,000 settlement now becomes $9,000. All the factors that could've contributed to the accident are analyzed before responsibility is assigned, meaning that you have a chance of holding some degree of fault, especially if you were found to be engaging in any behavior, such as speeding, that either caused the accident or made it worse.
The law in Washington State mandates that all drivers carry auto insurance to protect others who may be injured in an accident they cause, and have physical proof of it on hand at all times. The minimum requirements are as follows:
$25,000 per person for injuries in an accident
$50,000 per person if more than one person is injured
$10,000 per accident for property damage
You can also purchase an insurance certificate for $60,000, deposit the same amount with the State Treasurer, or get a liability bond if you decide to opt out of the standard state minimum. These rules are in accordance with the state of Washington's Financial Responsibility Requirement.
What do I do after an accident?
You may feel disoriented. You may be panicking. But what you do during the moments following a traffic collision is essential for the compensation process. You need to cover the basis right there and then to make sure your claim process goes smoothly and that you can have the peace of mind. Here's what you should be doing:
Call the police: get the law enforcement to the scene as quickly as possible so you can provide them with testimony while your memory is still fresh. They can then assess the scene of the accident.
Take photos/videos: record the scene of the accident, take photos/videos of the damage done onto each car and the overall scene. This way you can look back, provide photos to your insurance company and attorney, and notice if there might've been road conditions that contributed to the accident.
Obtain information: never leave the scene before you learn about the the other drivers' license number and registration information. While you're at it, get contact information for that driver and their insurance company, too.
File a claim with your insurance company: also known as a first-party claim. Contact your insurance company right away and tell them about the accident. They can help you file a claim.
Document everything: Over time, your memory of the accident may fade, especially if you were injured. That's why you should write down every detail you remember about the accident as soon as you get the chance so that you can provide your story in court.
Remember: Report the accident!
One of the most important steps to take following a collision is to report the accident immediately. Having the police at the scene is so important because they can assess the scene and document their findings, as well as your verbal account while your memory is still fresh. The process of filing a report can be made easier when every bit of information is clearly written down right then and there.
If the police are not present at the scene of the accident, you have only 4 days to file one with the DMV. Aside from this time limit, you also have three years from the date of the accident to file a lawsuit if you are seriously injured. That's why it's so important to seek legal help that you can trust. MyTicketDismissed is a name to remember when you need help for such a case.
What does my insurance cover?
Auto insurance in Washington covers liability, but they also offer additional coverages depending on circumstances. Because the cost of an accident could significantly exceed the minimum liability requirements, we strongly recommend that you review your policy and make sure you have all the coverage you need.
Personal Injury Protection: Also known as PIP, this coverage will assist you with your medical bills that rack up due to the accident. It also covers the wages that you've lost by missing days at work. If you want to reject this coverage, you're required to do so in writing.
Collision Coverage: Required if you are leasing or financing a vehicle, this coverage pays for the damage your car has suffered as the result of a car accident, up to the policy limit.
Comprehensive Coverage: Another optional insurance, this would help to cover damages to your vehicle that aren't the result of an accident, such as vandalism and theft. Like collision coverage, this insurance is not optional if you're leasing or financing a car.
Uninsured/Underinsured Motorist Coverage (UM and UIM): This is optional, but we highly recommend this. It provides a "Plan B" for if you are ever hit by an underinsured or uninsured driver. If your damages exceed the other party's policy, or if they simply don't have coverage, you could be stuck with paying for the bills yourself.
Fight Your Auto Accident Case
We provide you with the best auto accident/personal injury attorneys in Seattle, Spokane, Tacoma, Bellevue and other areas in Washington State. If you or a loved one has been involved in an automobile accident, you may be entitled to compensation for the injuries you sustained. Our highly experienced collection of personal injury attorneys is trained to provide legal aid. You need an attorney who is willing to advocate for you and negotiate with insurance companies to get you the money that you deserve.
Insurance companies can be stubborn and refuse to pay for your medical bills and other expenses. You need an aggressive attorney who is eager to present the case to a civil jury. Sometimes, a personal injury case can contain many complex factual and legal issues. It is necessary to have a skilled attorney who can tell you whether there is a legal claim to pursue that could result in financial recovery.
Act fast! Statutes of limitation put a time limit on how long an injured party has to sue until their claims are barred. Our attorneys will come to you to evaluate your case and answer your questions at no cost to you. We work in the following cities in West Washing to ensure a positive outcome for you:
No One Plans for A Car Accident!
Car accidents are a leading cause of injury and death throughout America. If a car accident occurs at high speeds, it is more likely to be fatal, especially if occupants are not wearing seatbelts. If the accident is not fatal, there is a high likelihood that vehicle occupants will suffer harm. Automotive accident injuries can range from bruising, spinal cord injuries, and death. All of which deserve compensation from the party that is at fault. Many people who are involved in serious car accidents often incur psychological injuries as well.
People don't plan for a car accident. It's called an accident after all. Even if you are insured, a car accident can be and life-changing. In addition to a wide variety of injuries, a serious car accident also results in high medical expenses, lost wages, property damage costs, and a diminished quality of life. All of the money in the world cannot change what happened and restore your life to what it was before your accident.
Car accident claims can be complicated, especially car accident claims that involve serious losses. The more losses you've suffered and the more your claim is worth, the more pushback there may be from an insurance company.
To start, our legal team will help you determine if you need to hire a lawyer to handle your case. If you suffered a serious injury, you need help paying your medical bills, or you are having a hard time dealing with the insurance company, our Washington car accident attorneys are here to help. We know how the big insurance companies operate and our team is ready to take action to protect your rights. Among other things, we will:
Conduct a FREE, comprehensive review of your car accident case
Answer your most pressing questions and explain your legal options
Investigate the accident; obtaining the evidence needed to build a strong case
Gather all medical bills, diligently document your injuries and damages
Deal with insurance company representatives, so you can focus on your health
We will walk you through the auto accident claims process, communicating with you regularly so that you know exactly what is happening.
Efficiency is crucial. You must report your car accident to your insurer within a required amount of time, you want to gather evidence as soon as possible so that it's not destroyed, and if you do end up filing a lawsuit, you must do this within three years of the date of your accident, per the statute of limitations.
If you have been involved in auto accidents or personal injury cases in Seattle, Tacoma, Bellevue, Bellingham, Kirkland, Federal Way, Renton, Lakewood, Redmond, and Everett, pick up the phone and call MyTicketDismissed right away at 425-278-9922!
Top Reasons to Call MyTicketDismissed when You're in Trouble
Less than 1% of our client's violations are found committed. This means that when you hire our attorneys, there is around a 99% chance that your speeding ticket will be dismissed and/or will not affect your insurance.
MyTicketDimissed has been defending clients every day and for years. We know every violation inside and out, and are incredibly knowledgeable about the possible technicalities and defenses that are available. We have seen it all! If your ticket is found committed (a majority of infractions that are not defended by attorneys are) it could cost you hundreds, if not thousands, of dollars over the increased period of your insurance rate (typically three years).
You can SAVE MONEY! When you add the full cost of the infraction (including court fines, gas, time, and increases in insurance premiums), hiring MyTicketDismissed is the cheaper and sensible option.
You can also save time. By dropping MyTicketDismissed a line, you do not have to take time out of your schedule to appear in court. Some court appearances last over 2 hours, and that doesn't even include driving time!
Our main lawyer is Ken Tsiprin, a widely respected attorney in his field. He has 12 years of experience. He has successfully defended thousands of different legal accusations and continues to seek new challenges and experience. Prior to founding his law firm, he took part in representing Microsoft, Delta Airlines, and T-Mobile and working as an experienced attorney at K&L Gates LLP. Ken believes that a contributing factor to his success as a traffic and criminal defense lawyer comes from creating a connection with his clients and constructing a complete understanding of every case.
MyTicketDismissed will protect your driving record. Some employers require you to have a clean driving record, so any driving violations can be incredibly detrimental to your career. Contact us if you believe you didn't commit the violation and you want an aggressive, knowledgeable and experienced attorney to represent your side.
If you have any questions or need help with your Traffic Ticket, DUI, DWI, Criminal Case, Auto Accident or any other related questions, just give us a call at 425-278-9922 or email us at ken@myticketdismissed.com.
Share with Friends